For everything there is a season
19 October 2023—25 February 2024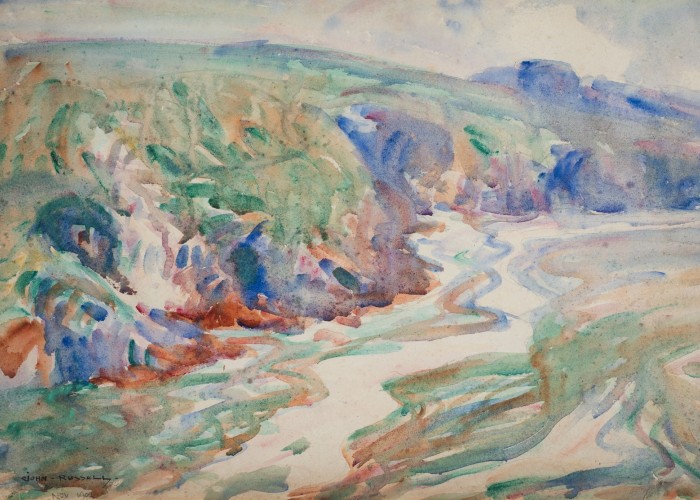 John Peter Russell, Tail-End of a Great South Westerley Storm (detail), 1902, watercolour, 38.2 x 55.3 cm. Castlemaine Art Museum.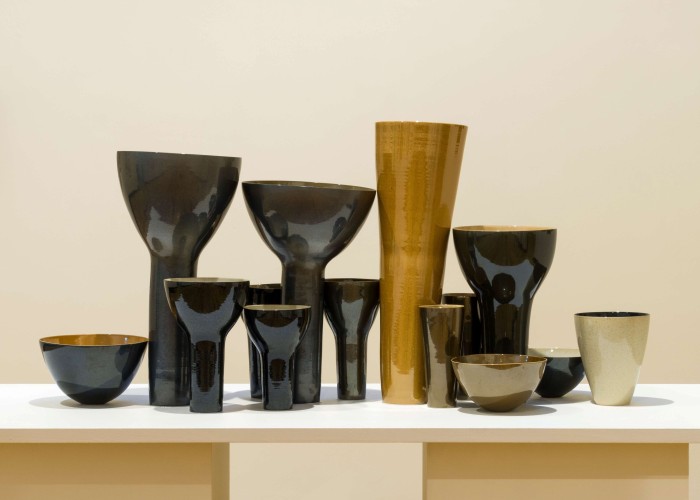 Phil Elson, Remembering Venet at 44.5 degrees, 2010, high fired translucent porcelain, feldspar glazes utilizing iron oxide and spodumene. Castlemaine Art Museum. Higgins Bequest Fund and support from Enid Chapman, Dennis O'Hoy, and Rosemary & David James. Image: James McArdle.
For everything there is a season
Works from the Collection
Spring is a time of transition and new growth. For everything there is a season draws together a selection of leafy works from the CAM art and historical collections, bearing witness to the changing of the seasons. This Spring and Summer, revisit much-loved still life and landscape works from the collection, including oils, watercolours and prints. Paintings by A M E Bale, Rupert Bunny, Ethel Carrick Fox, E Phillips Fox, Polly Hurry, Margaret Preston and Elma Roach will feature alongside contemporary works by Vivienne Shark LeWitt and Gabrielle Martin.
Ceramics from the collection are also an important element of the exhibition. A significant work by renowned ceramic artist Phil Elson, Remembering Venet at 44.5 degrees, is a highlight of the display. From the museum's historical collection, decorative arts including textiles and metalwork will introduce new material qualities and creative exchanges.
Another highlight from the exhibition is Dora Meeson's In a Chelsea Garden, 1912, exhibited for the first time following a complex conservation treatment. CAM gratefully acknowledges the individual donors who generously funded the restoration by supporting the painting's Cracking Appeal and, in doing so, the endurance of the collection. Visitors will be able to appreciate the newly vivid colours and iridescent qualities of this Collection favourite.
"For everything there is a season, and a time to every purpose under the heaven: a time to be born, and a time to die; a time to plant, and a time to pluck up that which is planted."
Ecclesiastes 3:1-2