About
Dja Dja Wurrung
Womindjika Woorineen willam bit
Willam Dja Dja Wurrung Balug
Wokuk mung gole-bo-turoi
talkoop mooroopook
Welcome to our homeland,
home of the Dja Dja Wurrung people
we offer you people good spirit.
Uncle Rick Nelson
Castlemaine Art Museum is located in the foothills of Mt Leanganook. The Jaara people of the Dja Dja Wurrung are the Custodians of the land and waters on which we live and work; country graced by river red gums and granite boulders, grasslands and flowing waters supporting a variety of wildlife which we must all care for, honour and value. Jaara culture is ancient, living and dynamic with a powerful connection to this country dating back tens of thousands of years. We pay our respects to the Elders past, present and emerging. We extend these same sentiments to all Aboriginal and Torres Strait Islander First Nations peoples.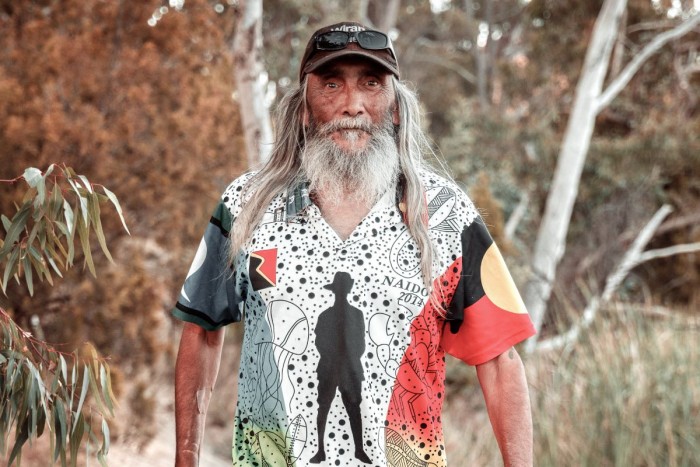 James Henry, Uncle Rick Nelson at Forest Creek, Dja Dja Wurrung Country, 2021.
History
Founded in 1913, the Castlemaine Art Museum has a unique collection of Australian art and fascinating historical artefacts reflecting the early history of the district.
Castlemaine Art Museum (CAM) is a company limited by guarantee and is administered in the public interest to collect, preserve and display works of art, to present their history and background and provide community enrichment. CAM's directors are a combination of directors elected by CAM's members and directors appointed by the Board. Private trustees own the building and the collection which CAM administers. State and local government support is provided, and the gallery has a strong tradition of support from benefactors, local families, artists and patrons.
Founded in 1913 by public subscription, the Castlemaine Art Museum collection now comprises of Australian art and fascinating historical artefacts reflecting the early history of the district. The beautiful art deco building with purpose-built galleries is a work of art itself. It dates from 1931 and has had several extensions since then.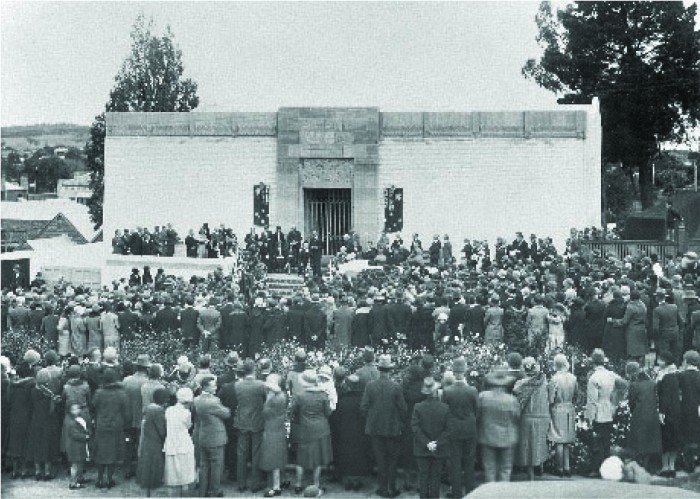 Official opening of Gallery and Museum Building by Lord Somers, Governor of Victoria, on 18th April 1931.
Purpose and Vision
Purpose
Connecting people through art, history, place and ideas
Vision
Castlemaine Art Museum will be Australia's leading regional art museum in the sphere of bold curation that brings art and objects from the past and present into multi-layered conversations; creating a dynamic platform for new voices, community connections, reflections and ideas.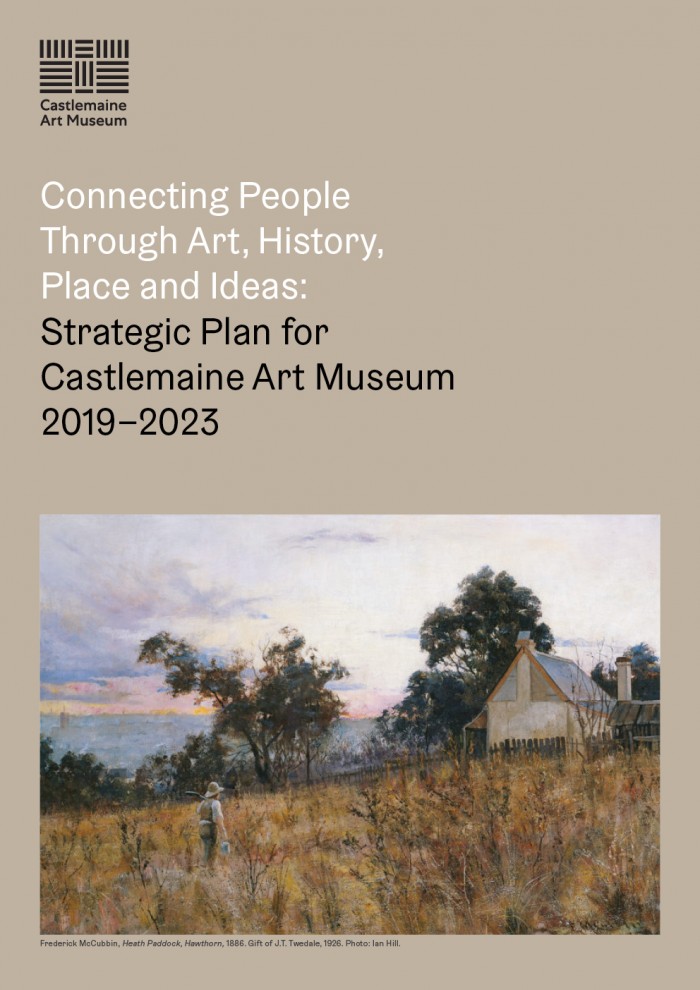 Staff
Naomi Cass, Director
Sarina Meuleman, General Manager
Anna Schwann, Front of House
Sarah Frazer, Front of House
Jennifer Long, Consultant, Honorary Curator
Deb Peart, Honorary Conservator
Staff Profiles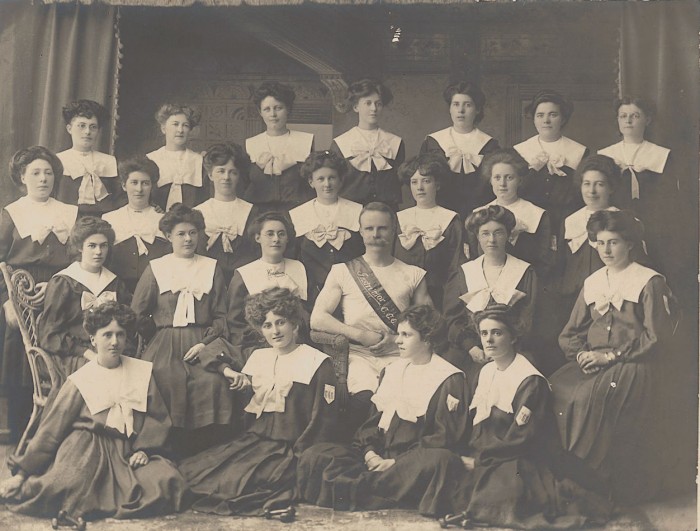 Unknown Photographer, Employees of O Gilpin, Drapery, Iron Mongery, Mostyn Street c1933-34, black and white photograph.
Board & Trustees
CAM's Board sets the organisation's strategic direction. CAM's building and collections are owned by the Trustees of the Castlemaine Art Gallery and Historical Museum Foundation.
Board
Craig Mutton (Chairperson)
Helen Symon KC (Deputy Chairperson)
Liz Tromans (Hon. Secretary)
Shane Tregillis (Hon. Treasurer)
Tiriki Onus
Jane Amanda Jean
Melinda Harper
Trustees
George Milford (Trustee)
William Maltby (Trustee)
Independent Committee Members
Judy Annear
Dr Rhett D'Costa
Dr Lyndell Green
Jennifer Long
Mark Sheppard
Linda Sproul
Kaye Swanton
Board and Trustee Profiles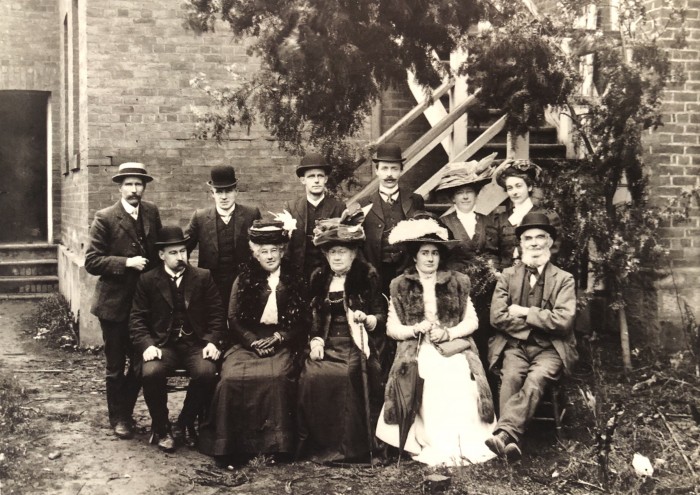 Committee of the Castlemaine Progress Association who organised Castlemaine Past and Present Exhibition and who helped establish the Castlemaine Art Gallery and Historical Museum.
Contact
Phone: (03) 5472 2292
Email: info@castlemaineartmuseum.org.au
We welcome feedback on your visit to the CAM and your experience of the website and online collection.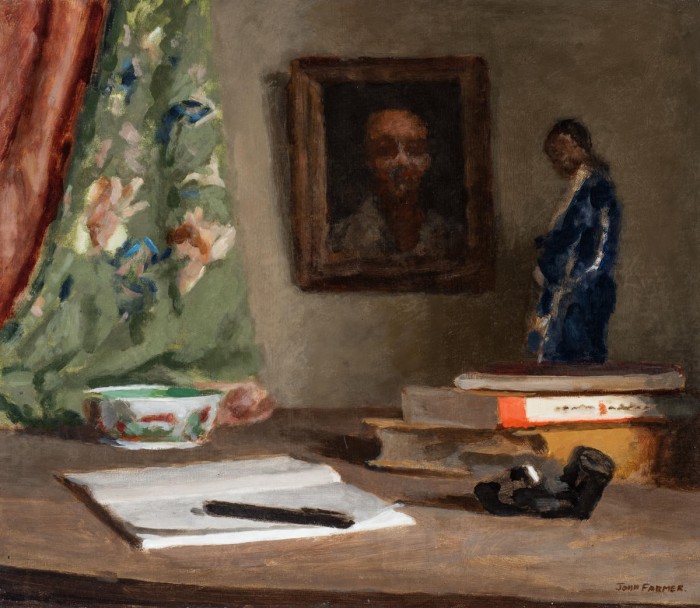 John Farmer, Chinese Figure and Book, oil on canvas. Gift of the artist, 1988. Image: Ian Hill.