There's a certain Slant of light with Jane Brown
20 October 2022—6 August 2023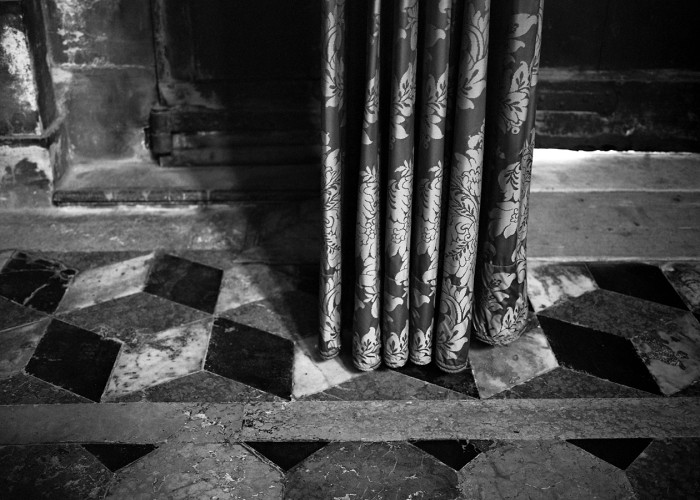 Jane Brown, from the series Into Something Rich and Strange, 2018, toned silver gelatin print on fibre-based paper, 60 x 50 cm. Courtesy of the artist.
There's a certain Slant of light with Jane Brown
There's a certain Slant of light takes a darker turn with the inclusion of an exciting new body of works by celebrated contemporary photographer Jane Brown. The mysterious interplay of light on greenhouse plants, and refracted through mirrors, antique glass and windows are the subjects of these extraordinary new works – each meticulously hand-printed on paper, tin or glass.
As though paying homage to drawing with light, Jane Brown presents us with a history lesson of photographic techniques and processes – photograms; internegatives; wet plate; silver gelatin and orotones.
The work also draws inspiration from items in the Castlemaine Art Museum collection including Victorian lustreware (the crystal prisms a reminder of Isaac Newton's experiments with refracted light), as well as the little-known history of local portrait photographer A. D. Verey, whose glass-plate negatives were repurposed into greenhouses around the Castlemaine and Ballarat area.

Presented as part of the exhibition There's a certain Slant of light
Exhibition Curator: Jenny Long
Supporters
Musthave Vintage