Orbit: Tara Gilbee - Ellipses
2 February—19 March 2023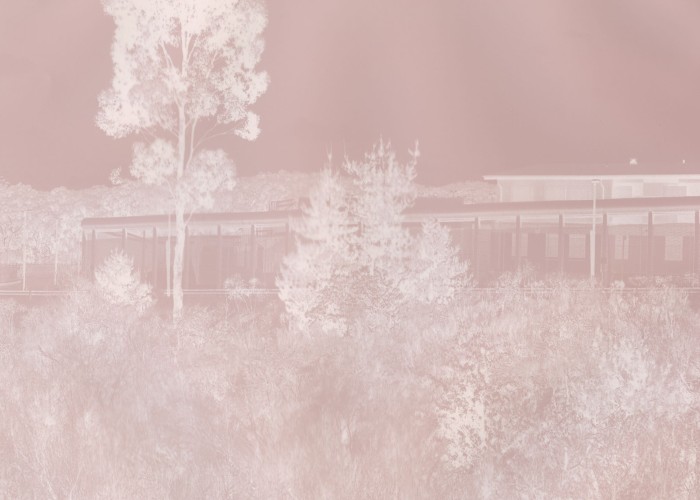 Tara Gilbee, Untitled (detail), 2022, lumen photograph, 20.3 x 25.3 cm. Courtesy of the artist.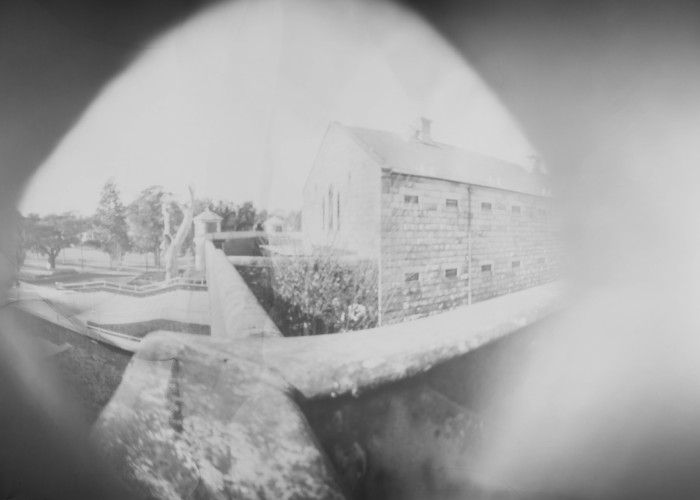 Tara Gilbee, Untitled (detail), 2022, digital print (scanned photographic record) on cotton rag. Courtesy of the artist.
Ellipses describes both the subject and material process of my work. The photographic apparatus and employed processes embody the idea of disturbance or 'peripherality', the elliptical framing, with blurred and out of focus sections and sharp striations of light breaking through the camera and frame. Historic sites are represented as psychological 'grey zones' and connected to contemporary carceral complexes as places of deep trouble. The works offer metaphysical registrations of muted and marginal spaces.
The artworks – emerging from a two year site-specific project undertaken at the Old Gaol in Bendigo and recent site visits to local gaols in Central Victoria – emphasise the subjective nature not only of imaging/imagining spaces but also the experience and registration of time.
Here I mark my own evolving perceptions of colonial spaces, the history of incarceration and notions of the temporal, by capturing the same site over time or equinoxes. The porthole perspective offered by pinhole photographic methods invoke the idea of the imperfect view that memory and history offer.
– Tara Gilbee
'So it is with time,
That lightens what is dark,
That darkens what is light.'
– Samuel Beckett, Watt 1953

Tara Gilbee
Tara Gilbee received a BFA in Sculpture at The University of Melbourne VCA in 1996 and completed a Masters of Contemporary Art at VCA in 2019. Tara has a multidisciplinary approach to art making and has worked in collaboration with a range of practitioners from video, sound and live arts.
Her arts practice moves between individual studio work to the exploration of interesting sites and context for making and presenting work, with a focus on the interstices of site and practice. In her individual works she often engage an underlying psychology that has a dark beauty and entrancing phenomena. Tara has a keen sense of experimentation within her methods of art practice, drawing on her medical and scientific understanding she applies a range of approaches and knowledge systems.
Tara Gilbee has been a sessional lecturer at Deakin University for 3 years and providing arts education through various organisations. Her practice has been recognised with a number of artist grants and she has been shortlisted for art awards such as The Rick Amor drawing prize, Josephine Ulrick Photographic Prize, Olive Cotton Award. She has attended residencies nationally and internationally and is represented in public and private collections.

This is the twelfth exhibition in Castlemaine Art Museum's Orbit program; a series of exhibitions showcasing artists who live and work in Central Victoria which first commenced in December 2020.
Supporters
The Besen Family Foundation