Felix Wilson - Electrical Ecologies
14 October—6 December 2021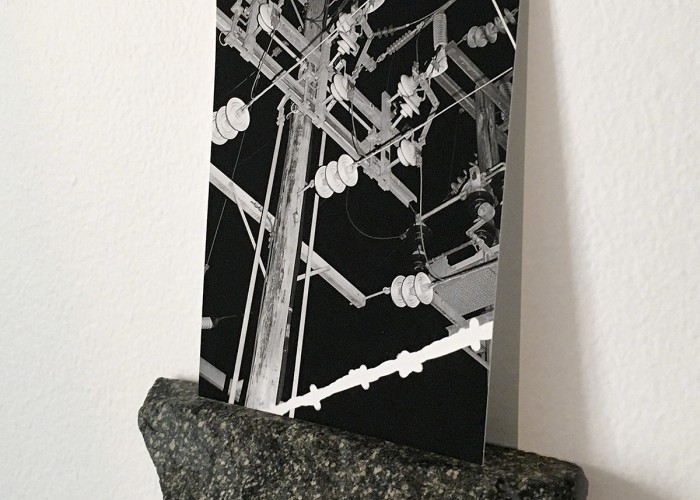 Felix Wilson, Electrical Ecologies, 2021, installation view.
Felix Wilson's work is concerned with visualising connections across ecologies in this moment of global environmental crisis.
The work in Electrical Ecologies was developed during a residency at Bogong Centre for Sound Culture in late 2019. Here, sites of hydro power production sending electrical energy primarily into the metropolis coexist with thickly forested mountain ranges. Making photographs outside at night, and underground in the dimly lit cavernous spaces of the hydro power stations, this work continues Wilson's sustained attention with the shadow places of our illuminated cities, in their complexity and strangeness.
Situated on small shelf-brackets made from stone rubble left by tunnelling works at West Kiewa Power station, the prints form an array entangling the work of engineers, tunnelling and shaping stone for energy production, with the forms of plants and waterflows. The installation invites viewers into a conversation about energy and ecology.
Wilson thanks Bogong Centre for Sound Culture and AGL for access to Keiwa West Power Station.
Supporters
Creative Victoria
Castlemaine Mail