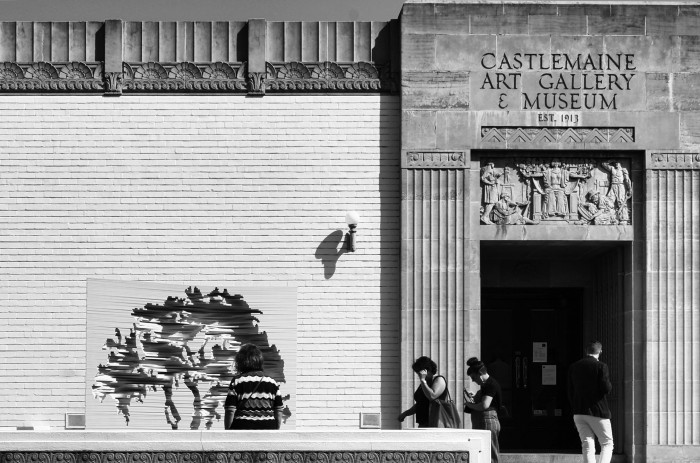 News
CAM Commissions Launch Event
Friday 9 December, 6:00pm — Friday 9 December, 9:00pm
Save the date to celebrate CAM Commissions 2022 at our free launch event on Friday 9 December, 6pm.
CAM Commissions are a series of unique, limited edition artworks developed and available for sale in support of Castlemaine Art Museum.
A vital fundraising venture, the funds raised from artwork sales provide crucial funding toward CAM's programming and community engagement; supporting local and national exhibitions, artist commissions, inviting and accessible programs, and care for the collection.
The inaugural 2022 CAM Commission sees three remarkable local artists with national reputations ― artists who have recently exhibited at CAM, Zoe Amor, David Frazer, and Melinda Harper ― create new works in response to Castlemaine Art Museum's heritage façade.
Join us for a special evening at the gallery to celebrate the launch of CAM Commissions, where these limited edition works will be available for purchase, alongside an auction of astonishing art experiences.
Invitation and more details to come.
Where: Castlemaine Art Museum
Date: Friday 9 December
Time: 6pm
Cost: Free

Invitation and RSVP to come.
Read more