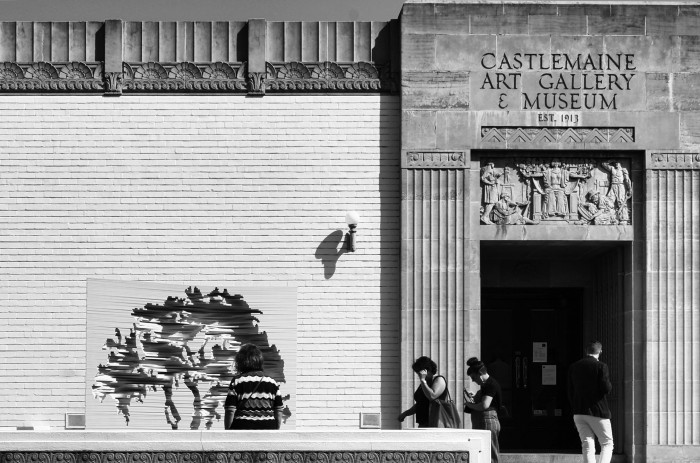 News
Job Opportunity: Front of House Officer
Thursday 2 September
Join the team!
CAM is pleased to be recruiting for the part-time position of Front of House Officer.
The Front of House Officer is the face of CAM in the community and upholds and promotes our organisational values. They are key in connecting CAM with visitors, and reporting observations, issues, and opportunities that present at reception desk to management staff.
The Front of House Officer is responsible for the daily operations of the public gallery spaces, to provide a welcome, professional and safe environment for CAM visitors, and to ensure the highest quality of customer service. The Front of House Office provide an effective level of administration, membership management, financial reporting, and facilities management to support operational needs.
The Front of House staff works without supervision on weekends, and manages some volunteers.
The role is offered as a 2 year part-time contract, working 25 hours per fortnight, in accordance with the following fortnightly roster:
Week one:
9:00am-5:00pm Thursday;
11:00am-7:00pm Friday;
11:45am-4:45pm Saturday-Sunday.
Week two:
No work.
Please see the Position Description for further information.
Applications due Sunday 19 September 2021
Interviews will take place on 22/23 September 2021
Training will take place on 30 September/1 October 2021
The position commences on Thursday 7 October 2021
Applications should include a cover letter, curriculum vitae, a short statement addressing each of the key selection criteria and contact details of three referees.
Please forward all applications and address all enquiries to Nell Fraser, General Manager, at nell.fraser@castlemaineartmuseum.org.au.
Read more
Entries are now open for Len Fox Painting Prize 2022
Monday 26 July
LEN FOX PAINTING PRIZE 2022
The Len Fox Painting Award is a biennial acquisitive painting prize and is awarded to a living Australian artist to commemorate the life and work of Emanuel Phillips Fox (1865–1915), the uncle of Len Fox, partner of benefactor Mona Fox. The award is funded through a bequest from Mona Fox, with $50,000 awarded to the winner.
The Len Fox Award recognises and promotes the work of Australian artists pursuing the artistic interests and qualities of E. P. Fox. These include engagement with colour and light; ambitious connections with international developments in art; and, an interest in travel and an engagement with the cultures of diverse regions and peoples.
The Len Fox Award will be made to a painting judged to have addressed the interests of E. P. Fox as an imaginative, inquisitive and worldly artist. This is an acquisitive award, with the winning painting becoming part of the CAM Collection.
Entries are now open, until 15 December 2021.
Read more
Join our team
Monday 28 June
Join the team at this exciting time!
CAM is pleased to be recruiting for two new part-time positions. The Curator (0.6FTE) and Public Programs Officer (0.2FTE) will join the CAM team in realising an ambitious two-year program. This is a significant step forward in building CAM's capacity as Australia's leading regional art museum in the sphere of bold curation that brings art and objects from the past and present into multi-layered conversations.
These roles have been created through project funding from the Commonwealth Government's Restart Investment to Sustain and Expand (RISE) Fund. The positions will begin on 1 September 2021.
Please see Position Descriptions for the Public Programs Officer and Curator for further information.
Applications due Sunday 25 July 2021.
Interviews will take place in the week of 2 August 2021.
The position commences on Wednesday 1 September 2021.
Applications should include a cover letter, curriculum vitae, a short statement addressing each of the key selection criteria and contact details of three referees.
Please forward all applications and address all enquiries to Naomi Cass, Director, at naomi.cass@castlemaineartmuseum.org.au or phone on 03 5472 2292.
Read more
Entries are now open for the 2021 Experimental Print Prize.
Friday 28 May
CAM is pleased to announce the second Experimental Print Prize. Established in 2019, the biennial, non-acquisitive prize is open to artists resident in Victoria. Through the generous support of an anonymous local donor, three prizes are offered: $10,000, $5,000 and $3,000 for an emerging artist.
There is a strong tradition of printmaking in Victoria and the EPP seeks to foster new directions in the field through both the exhibition of shortlisted artists and awarding of prizes. Unique amongst printmaking prizes, EPP recognises that experimentation and risk are essential to art.
Entries are invited from artists using innovative approaches to traditional printmaking processes such as intaglio, relief, planographic, digital processes and photography (if included within the printmaking process). Experimentation may include challenging and redefining concepts of printmaking; crossing traditional boundaries between media; pushing the limits of medium and process; engaging with new tools, techniques and materials; artists' books and three dimensional work will be accepted. Established through to early career artists are encouraged to apply.
Writing on the inaugural EPP for Imprint Magazine, Viva Hall stated, "The prize is a varied and exciting example of diversity within print. Being a non-acquisitive prize with an emphasis on experimentation gives room for artists to push themselves and their practices."
In 2019 Rebecca Mayo was awarded the First Prize for her work Escape Route: Melbourne to Canberra, 2018; Mark Friedlander took out the second prize for Containment, 2019; and Yoshe Gillespie was awarded the Emerging Artist Award and the Friends of Castlemaine Art Museum (FOCAM) People's Choice Award for her work Transitory, 2019.
2021 JUDGES
Catherine Pilgrim, a celebrated local artist and educator working with lithography and drawing; Trent Walters of Negative Press, publisher of limited edition prints and artists' books by contemporary Australian artists; Naomi Cass, CAM Director, as non-voting Chair.
EXHIBITION
The official exhibition opening of the shortlisted artists and announcement of winners will be held on 13 November, 2021.
An exhibition of shortlisted works will be held at Castlemaine Art Museum, 14 Lyttleton Street, Castlemaine, Victoria, from 13 November - 28 February 2022.
Selected artists will be asked to provide a short biography and artist statement.
Entry fee $35.00
HOW TO ENTER
Head to our entry page and:
Read the conditions of entry and ensure all eligibility requirements are met
Complete the entry form
Upload a high-quality digital image
Submit payment of AUD $35.00 (incl. GST) per work (one print only)
Once processed, acknowledgement of entry and receipt of payment will be emailed to entrants.
IMPORTANT DATES
Entries Open: 28 May 2021
Entries close: 26 September 2021
Shortlisting: September
Notification by email of selection: 10 October 2021
Selected entries to be delivered to the Castlemaine Art Museum between: 21-24 October 2021, between 12.00pm and 5.00pm
Exhibition dates: 13 November 2021 - 28 February 2022
Official opening and announcement of prizes: 13 November 2021
Collection of works: 4-7 March 2022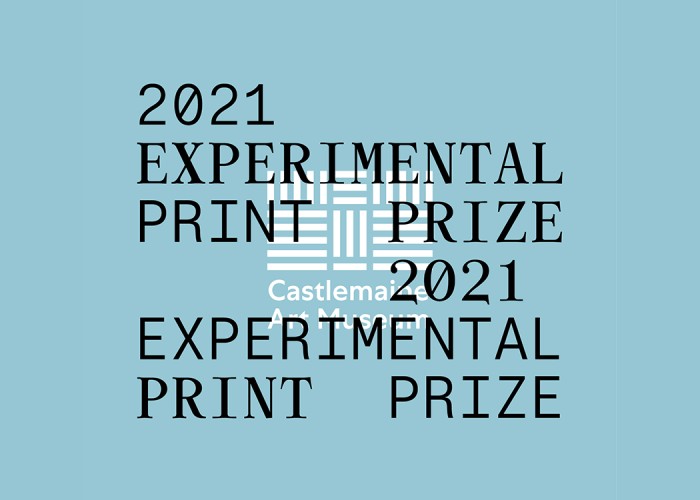 Read more
Masterplan Announcement
Friday 19 March
On 19 March 2021, Minister for Creative Industries Danny Pearson and Member for Bendigo West Maree Edwards visited CAM to announce a $100,000 Victorian Government grant to undertake master planning for the major redevelopment of CAM's 1931 building.
The master planning project will look at ways to celebrate and preserve the significant heritage features of the building, create new exhibition, event and education spaces and bring the whole venue in line with accessibility requirements.
This support is funded through the government's Infrastructure Planning and Acceleration Fund.
We are excited to begin work on the project!
Pictured: CAM Director Naomi Cass, Minister Pearson, CAM Chair Craig Mutton, and Maree Edwards.
Read more