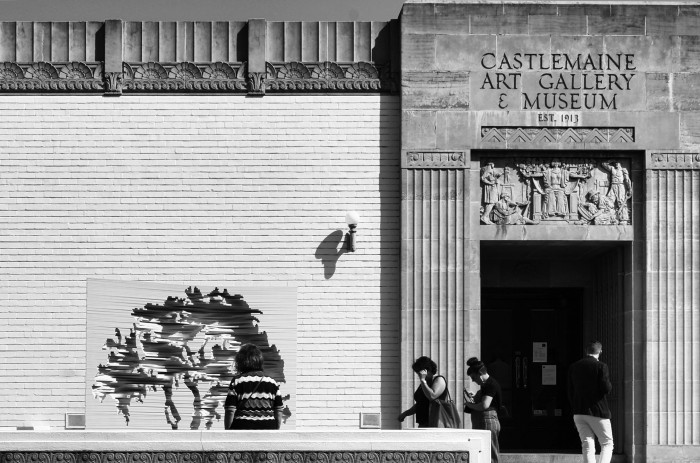 News
Artist Talk: Liz Williamson - Hidden in their leaves: eucalypts dye experiments in Australia
Saturday 22 October, 2:00pm — Saturday 22 October, 3:00pm
Hidden in their leaves: eucalypts dye experiments in Australia
In this talk, artist and weaver Liz Williamson will discuss the Weaving Eucalypts Project exhibition now showing at CAM from 15 September 2022 – 12 February 2023.
The project involves a community of practitioners from Australia, New Zealand and several Indian Ocean countries – practitioners linked by an engagement with nature, concern for sustainability and natural dyeing.
Liz Williamson will briefly discuss the development to the project, key eucalypts dye experiments in Australia and the dissemination of eucalypts to Indian Ocean countries and the practitioners in the projects. Her presentation includes the landmark research of Jean Carman, who was the first to systematically document the colours of Australian Eucalypts by testing over 450 species and publishing her findings in 1978.
Where: Castlemaine Art Museum
Date: Saturday 22 October
Time: 2 – 3pm
Cost: Free

No RSVP required.
Read more